The Recent History
With the arrival of Father Iustin Marchis as priest servant at Stavropoleos in 1991 a new community has been formed around the church.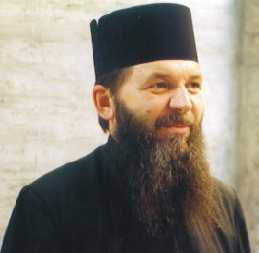 Hieromonk Iustin Marchis
Being interested in the natural and authentic Orthodox liturgical tradition, Father Iustin was at first assisted by two (then) students of Faculty of Theology in Bucharest, best singers on kliros: Gabriel Constantin Oprea and Marian Fartat. Meanwhile the two were ordained priest and deacon and they serve to the altar of the Church of Stavropoleos Monastery.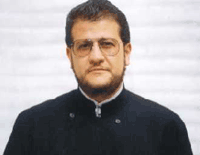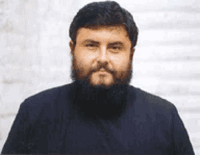 Archdeacon Gabriel Constantin Oprea                                              Priest Marian Fârtat
They use their gifts to teach others Byzantine tradition music. Father Gabriel is university lecturer PhD at the Department of Religious Music at University of Music. Painter Paul Gherasim, epitropos (churchwarden) of the old Stavropoleos parish, contributed to arrangement of the spaces inside the monastery. Dan Mohanu, restorer and professor at the University of Art in Bucharest, and Aurelian Triscu, architect and professor at the University of Architecture Ion Mincu, brought their contribution together with Father Iustin during the restoration and refurbishment of the church and inside spaces.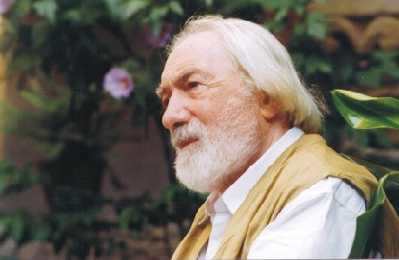 Paul Gherasim, painter and isokratimon
In 1995, the restoration project of Stavropoleos Ensemble received the European Architectural Heritage Awards offered by European Commission, The Directorate for Culture. Then a long process of restoration of the church and the building within the precincts of the monastery began. Now the whole monastic assembly consists of the church and the precincts surrounding the inner courtyard, which was constructed in Neo-Romanian style, after the plans of architect Ion Mincu at the beginning of the twentieth century. The cells for monastic community, the refectory, the collection of art objects and the library were arranged in buildings enclosing the inner courtyard. On the west side there are the abbey and the chancellery.
But the most important thing that happened during this period of time is the formation of a large community. Nowadays the church is overcrowded on Sundays and on great feasts.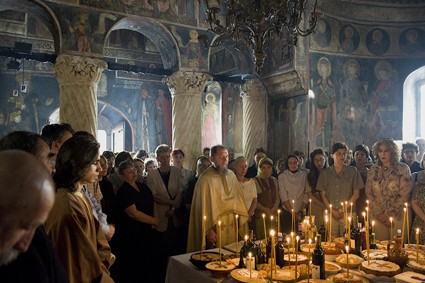 Commemoration of the faithful departed, Eve of Pentecost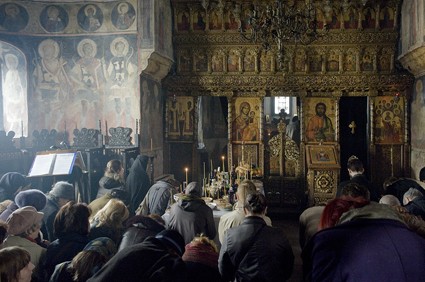 Divine Liturgy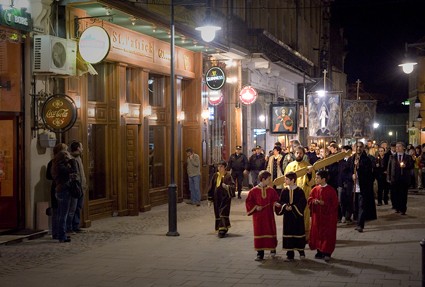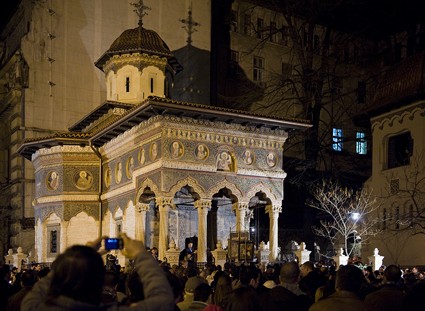 The Resurrection of Our Lord Divine Service, 2010
The most important moment in the life of community took place in April 2008 when the holy church regained the monastic status. Four of the sisters living here for many years, according to the monastic rules and preparing for that moment, became nuns. In 2011 other two sisters were tonsured. The monastic community includes now six nuns and a priest confessor. The nun Mihaela Luchian is Mother Superior and priest servant and confessor is Protosingelos Iustin Marchis.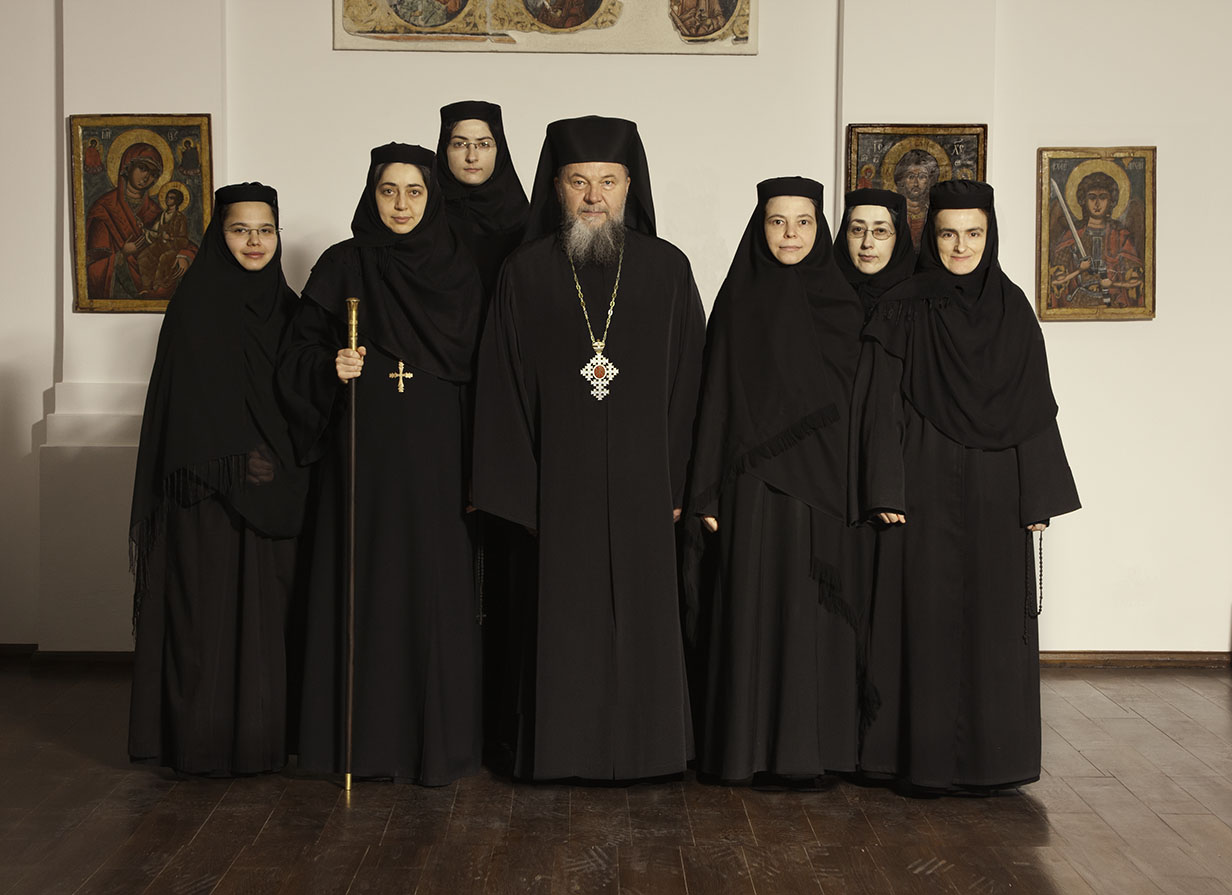 Stavropoleos monastic community, 2012